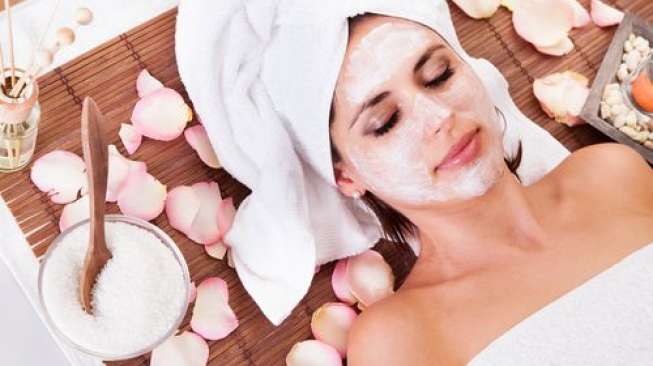 Illustration of spirulina mask. (shutterstock)
Spirulina masks are becoming a hot conversation among lovers of skincare.
Spirulina
masks
come with a variety of choices from various beauty brands, both local and external brands.
Spirulina itself is known as super food, which is a food with super efficacy thanks to its high nutritional content.
Spirulina masks are made from Cyanobacteria or commonly known as green blue algae that inhabit both sea and fresh water.
Because it has many benefits for health and even beauty, this plant is then processed into powder. Then, one of them is using masks with various benefits. What are the benefits of spirulina masks ?
1. Cleanse the skin
Spirulina mask is rich in chlorophyll content which can work to remove dead skin cells which are the cause of rough and dull skin. Use a spirulina mask regularly to make your face cleaner and smoother.
2. Brightening the skin
Known to lighten facial skin color, the antioxidant content found in spirulina masks serves to increase the level of facial skin color so that it looks brighter and fresher.
3. As antiaging
spirulina mask is also effective to delay the appearance of fine lines of signs of aging. Spirulina masks are usually fortified with antioxidants and vitamin E which can overcome signs of aging such as wrinkles, black stains, and tighten facial skin.
4. Detoxification of the face
Using makeup every day, coupled with exposure to dust and sunlight, of course can make a buildup of dirt and poisons on the skin of the face. Well, one of the most famous benefits of spirulina masks is their efficacy in removing toxins on the skin of the face to perfectly clean.